STEM is CTE
Wednesday, December 4, 11:00 a.m.-5:00 p.m.
Cost: $195 (includes lunch)
Back by popular demand, this event addresses crucial diversity, equity and access issues to STEM fields via CTE programs, which encourage students and especially women to explore high-paying, high-demand STEM careers. CTE classrooms offer hands-on learning environments that bring science, technology, engineering and mathematics (STEM) to life, apply core academics to real-world situations and provide creative problem-solving skills to address our nation's most pressing issues. Together, STEM and CTE expand opportunities for youth to engage in some of the most exciting realms of discovery and technological innovation.

This year's STEM is CTE Symposium includes an General Session, Lunch, information-rich Breakout Sessions and a Closing Networking Reception. Join education and business leaders from across the nation to address diversity issues related to STEM career paths through CTE, and why it's important for all students, especially for women who are still underrepresented in STEM fields.



Presentations
---
Breakout Sessions 1 -
11:00 a.m. - 12:00 p.m.
Leading for Equity: Establishing an Equity Focus for CTE Leaders
Ricardo Romanillos
National Alliance for Partnerships in Equity

Everything is AWESOME! or is it?
Snehal Bhakta
Clark County School District
STEM General Session & Lunch -
12:15 - 1:30 p.m.
Decreasing the Achievement Gap with STEM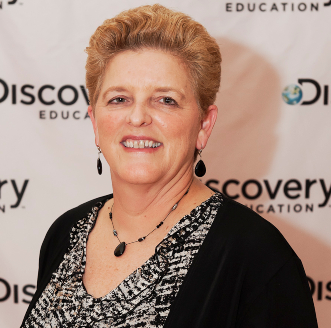 Cindy Moss
Vice President of Global STEM Education Initiatives
Discovery Education

Dr. Cindy Moss was the Director of pre K-12 STEM for the 145,000 students in Charlotte-Mecklenburg, NC for 10 years. In that district, she implemented STEM, decreasing the achievement gap, increasing staff retention and improving graduation rates. Dr. Moss has presented at numerous conferences on STEM including US News STEM Solutions, National Title One, National Science Teachers Association, ASCD National conference, Global Women in STEM conference in Dubai, British Schools of Brazil STEM conference, etc.

Breakout Sessions 2 -
1:45 - 2:45 p.m.
Transforming Instruction in CTE & STEM with Culturally Responsive Teaching
Ricardo Romanillos
National Alliance for Partnerships in Equity

Brain Rules for STEM and CTE
Rachael Mann
Breakout Sessions 3 -
3:00 - 4:00 p.m.
Embracing Students with Disabilities in STEM and CTE
Ricardo Romanillos
National Alliance for Partnerships in Equity

Preparing students for their future with STEM
Cindy Moss
Discovery Education
STEM is CTE Symposium – Reception -

4:00 - 5:00 p.m.
Wrap up the afternoon with a casual and fun gathering accompanied by drinks and appetizers at the STEM is CTE Symposium's closing reception.


Proudly Sponsored By: