STEM is CTE
Saturday, December 1, 12:15-5:15 p.m.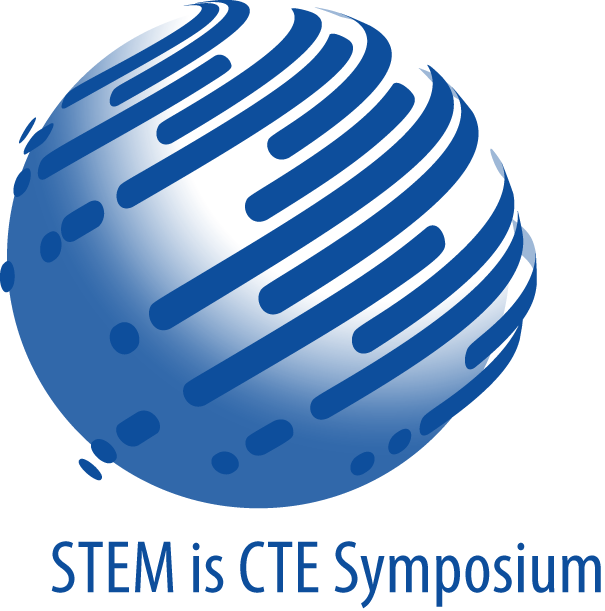 Back by popular demand, this event addresses crucial diversity, equity and access issues to STEM fields via CTE programs, which encourage students and especially women to explore high-paying, high-demand STEM careers. CTE classrooms offer hands-on learning environments that bring science, technology, engineering and mathematics (STEM) to life, apply core academics to real-world situations and provide creative problem-solving skills to address our nation's most pressing issues. Together, STEM and CTE expand opportunities for youth to engage in some of the most exciting realms of discovery and technological innovation.

This year's STEM is CTE Symposium begins immediately following the closing VISION general session and includes an Opening General Session, Lunch, information-rich Breakout Sessions and a Closing Networking Reception. Join education and business leaders from across the nation to address diversity issues related to STEM career paths through CTE, and why it's important for all students, especially for women who are still underrepresented in STEM fields.

Full VISION 2018 registrants can attend this event for only $95.
This event is also available for one day purchase - Saturday only for $195



Presentations
---
STEM Opening Session & Lunch -
12:15 - 1:30 PM
Enjoy lunch and a dynamic speaker to kickoff the STEM is CTE Symposium!
The Martians in Your Classroom
Rachael Mann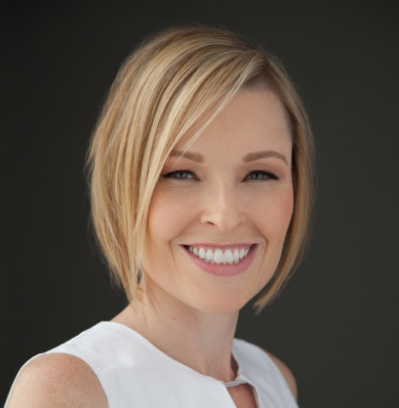 The first person to step foot on the red planet has already been born and could be a student in a classroom, a kid in your neighborhood or a child in your own home. We are preparing the next generation for jobs that do not exist and for career paths that may not be in our communities, our countries or even on our planet. The careers of the future are out of this world — literally! Join Rachael Mann on a journey to explore where we have been, what's on the horizon and what this means for us as educators. Regardless of your job title, subject area or grade level, we are here for one reason: to equip students for their future. It takes all of us to make this work happen, and it starts with STEM and CTE!
Rachael Mann is the founder of #TeachlikeTED and coauthor of
The Martians in Your Classroom
. She speaks and writes about the future of work to help educators rethink the learning spaces of today. Prior to #TeachlikeTED, Rachael was the Arizona Network to Transform Teaching Director, State Director for Educators Rising Arizona, and has 14 years of teaching experience. Rachael is a Google Certified Educator with a master's degree in Educational Leadership and curates professional learning for West-MEC in Arizona. She is a founding member of the Council on the Future of Education, serves on the NCLA Executive Board, and is on the ACTE Region V Policy Committee.
Breakout Sessions 1 -
1:45 - 2:45 PM
Creating Equitable Access to IT Courses
Sandra Adams
Career Academy, FWCS
Let's Go Shopping!
Snehal Bhakta
Clark County School District
Educating Diverse CTE Students Through STEM
Heather Singmaster
Center for Global Education, Asia Society
Let's Change the Conversation: A New Way to Explore STEM Careers
Ricardo Romanillos, Ed.D.
National Alliance for Partnerships in Equity
Stop Guiding Women and Minorities Away From High-Demand Careers
Armando Garza
SVP Sales and Marketing
YouScience, LLC
Promising Practices for Developing a Diverse Cybersecurity Workforce in California
Steve Linthicum, Deputy Sector Navigator for the Orange County Region of California Community Colleges and Brian Matzelle, Senior Manager CompTIA
Building Classroom Equity Through Curiosity
Panel discussion featuring four speakers, including: Student alumni of Project Lead The Way (PLTW) curriculum, David Dimmett, PLTW Sr. Vice President and Chief Engagement Officer, Female STEM professional representing a PLTW corporate partner, District/school administrator focused on early exposure to STEM, and PLTW Launch (PreK-5) teacher
Breakout Sessions 2 -
3:00 - 4:00 PM
Breaking Barriers: Women Rocking STEM
SFC L'Krista Marquez, SSG Terrika Span, SSG Genesis Jolly, SGT Joan Kim
U.S. Army
Women in STEM: Prepare for Impact
Rachael Mann
Creating an Equitable STEM Classroom
Ricardo Romanillos, Ed.D.
National Alliance for Partnerships in Equity
Future of Automotive Technicians
Patrice Banks
Engineer, Mechanic, Author
Founder, Girls Auto Clinic
Equity and Access in Perkins V
Alisha Hyslop, Public Policy Director
ACTE
STEM is CTE Symposium – Reception -

4:15 - 5:15 PM

Wrap up the afternoon with a casual and fun gathering accompanied by drinks and appetizers at the STEM is CTE Symposium's closing reception, generously sponsored by Project Lead the Way. You'll have the opportunity to network and mingle with your peers and to view the U.S. Army's hands-on showcase of the unmanned robotic vehicles it uses for reconnaissance and explosive ordinance disposal. This technology is just one example of the innovation Soldiers with STEM careers are exposed to every day. Reception attendees will also have the opportunity to maneuver the robots and to learn about them first hand from a U.S. Army Soldier.




Proudly Sponsored By: